PB+J Gift Set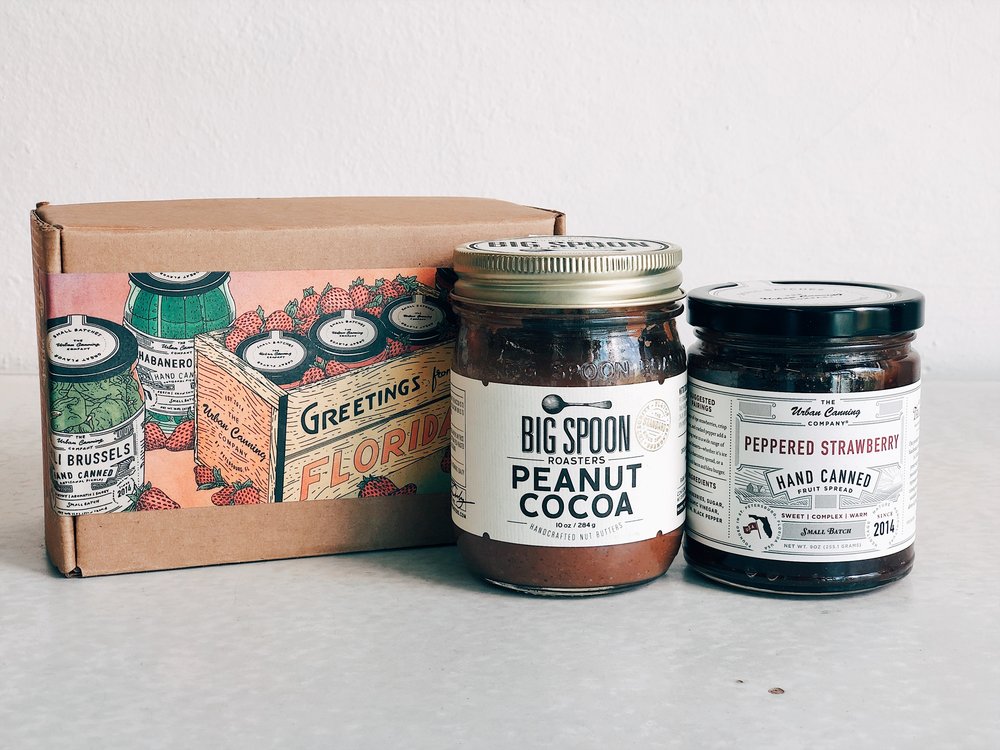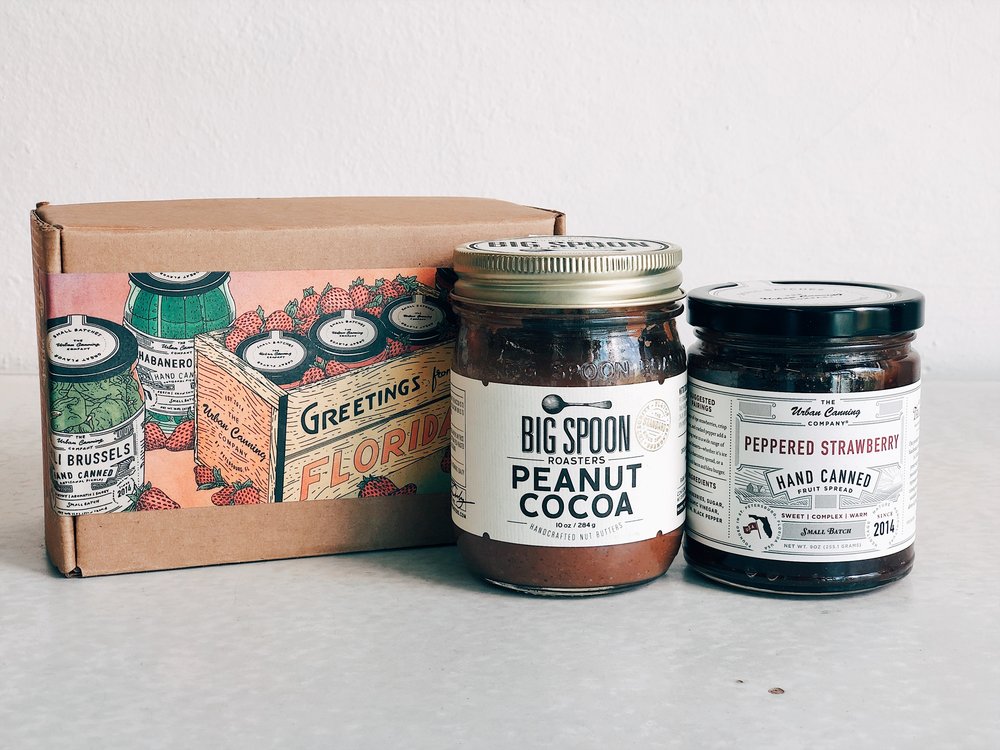 sold out
PB+J Gift Set
We have teamed up with our favorite nut butter company, Big Spoon Roasters, to create these delicious PB+J gift sets!
Elevate your favorite sammie by smearing your bread with our Peppered Strawberry jam paired with Big Spoon's Peanut Cocoa butter!
Peppered Strawberry Jam is a deeply satisfying balance of ripe strawberries, crisp balsamic vinegar and cracked pepper! It pairs PERFECTLY with Peanut Cocoa butter. Their coarsely ground, yet smoothly spreadable Peanut Cocoa butter combines stone-milled dark chocolate (made bean-to-bar from whole cacao) with fresh-roasted peanuts, wildflower honey, and a touch of sea salt.
Makes a great gift for your foodie friends and family! Or of course, to treat yourself!
Add the "My Butter Half" Greeting Card here! Then select the gift option at check out, add a note, and we'll hand-write it in the card for you!