AB+J Gift Set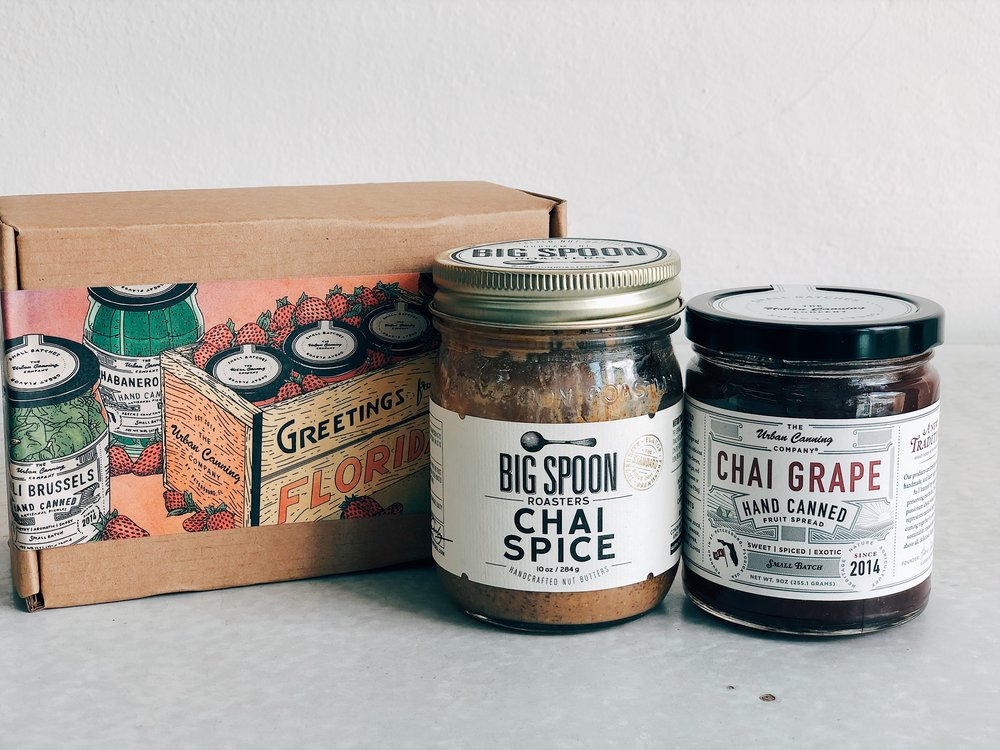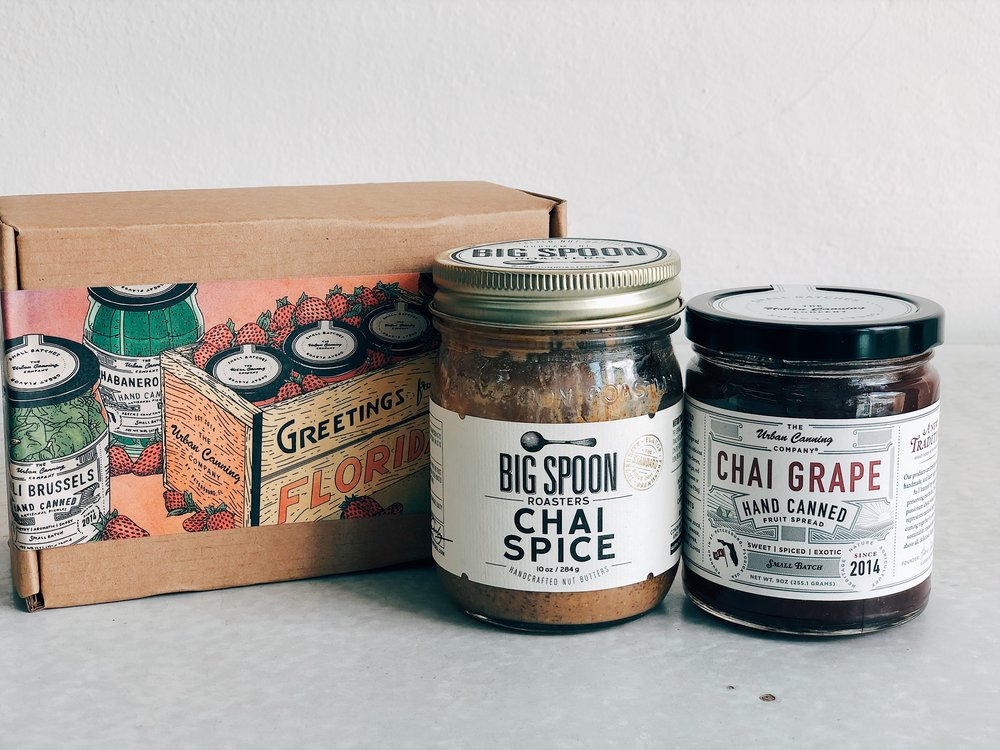 AB+J Gift Set
We have teamed up with our favorite nut butter company, Big Spoon Roasters, to create these delicious AB+J gift sets ( AB+J = Almond Butter + Jam)!
Elevate your favorite sammie by smearing your bread with our Chai Grape jam paired with Big Spoon's Chai Spice almond/peanut butter!
Chai Grape jam is our take on the classic grape jelly, only we use REAL GRAPES in our jam and blend them with our house made chai spice blend! ! It pairs PERFECTLY with Big Spoon's Chai Spice almond/peanut butter. Chai Spice mixture is a traditional Masala Chai blend of cardamom, cloves, ginger, cinnamon, vanilla, and black pepper, which we slowly mix with fresh-roasted, freshly milled peanuts and almonds before adding raw, organic cane sugar, raw wildflower honey, and sea salt to create a bright, complex burst of flavor in every spoonful.
Makes a great gift for your foodie friends and family! Or of course, to treat yourself!
*The Chai Spice Nut Butter contains peanuts*
Add the "My Butter Half" Greeting Card here! Then select the gift option at check out, add a note, and we'll hand-write it in the card for you!
Only 3 available