Remember that Thyme Gin we posted about yesterday? We couldn't wait to put it to use with our newest limited seasonal Blackberry Honey Jack! The herbal flair of juniper berries and thyme in the gin paired with our cozy, boozy jam makes a drink we can't stop sipping!
Pre-orders for this super limited jam are happening NOW through Tuesday! It's the only way to secure a jar and be able to sip delish cocktails all summer long. Cheers!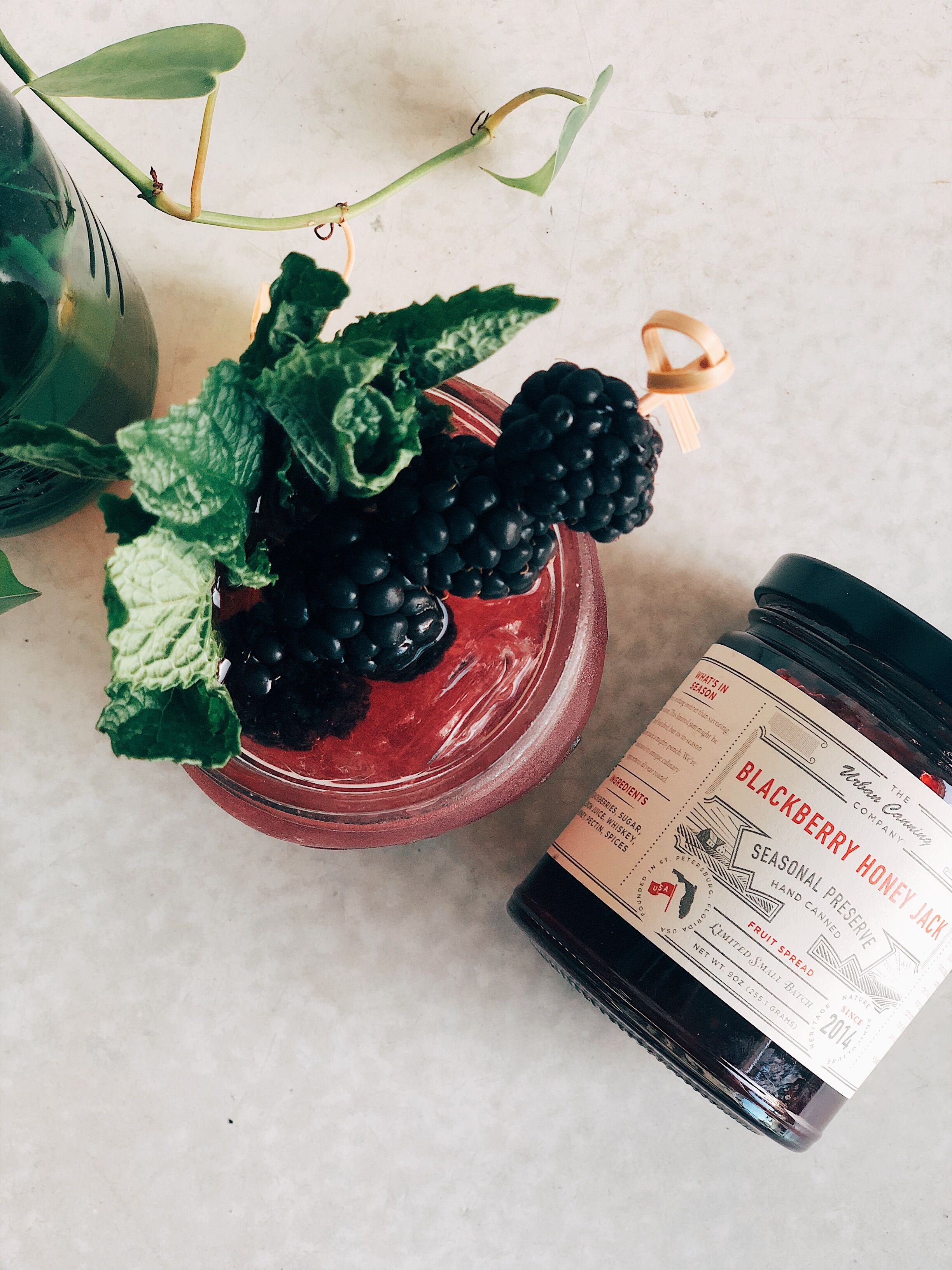 Blackberry Honey Jack Gin Cocktail
Makes 1 12oz drink
Ingredients
• 1.5oz of your DIY Gin
• 3 tbsp of Blackberry Honey Jack jam
•Seltzer water or La Croix
•Herbs for garnish
1. Shake your gin and jam together until mixed. Add to jar and top with seltzer water.
2. Stir vigorously, top with fresh herbs for garnish and enjoy!
If you've had a chance to use our preserves in a dish or want to share a canning recipe with us use hashtag #theurbancanningco and find us on Instagram @theurbancanningco. To see a list of our markets and events head over to our Market's + Events page or Shop Online! Cheers!