We've launched a brand new product, Turmeric Tomatoes! This new pickle is a delicious southern style pickle with warming spices, savory garlic and spicy chili flakes. These tomatoes have a taste that's unique and versatile. They go great with so many things like burgers, tuna salad, baked beans, and of course, a BLT!
Using Turmeric Tomatoes puts a tangy, spicy, and slightly sweet variation on a classic Bacon-Lettuce-Tomato sandwich, and we can't get enough of it! Paired with crispy bacon we also used sourdough bread and arugula for extra flavor and tang.
You can get Turmeric Tomatoes online, in our shop on Saturdays 11-3p, and at the St Pete Saturday Morning Market!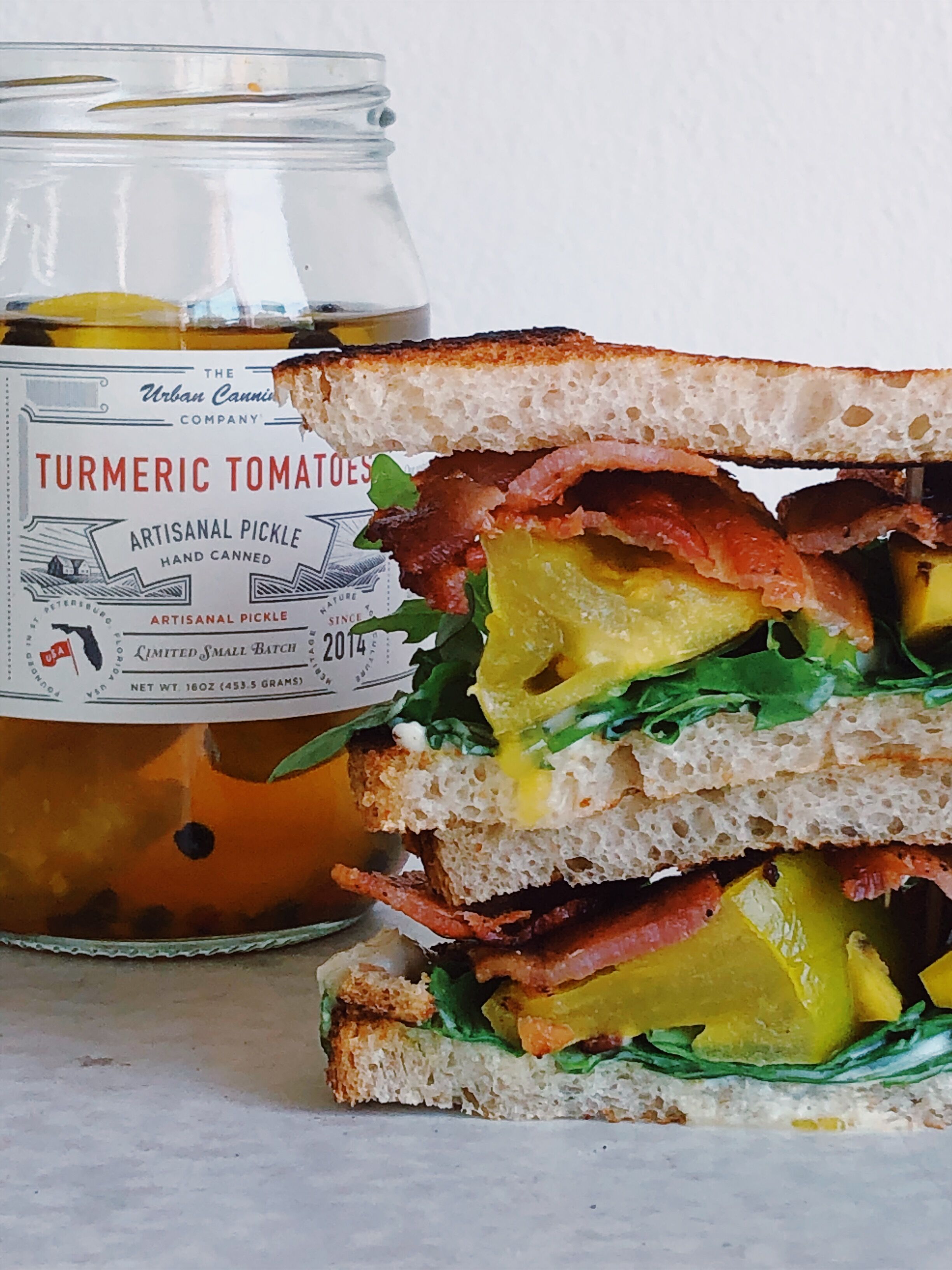 Makes 1 sandwich
Ingredients:
• sourdough bread
• bacon fried to your liking
• Turmeric Tomatoes
• arugula
• mayo
•butter for toasting your bread (optional)
1. Fry up your bacon in a cast iron pan and save the grease for toasting your bread.
2. Toast sourdough bread in bacon grease, or with butter.
3. Layer on mayo, arugula, Turmeric Tomatoes and bacon.
4. Cut in half and enjoy!
If you've had a chance to use our preserves in a dish or want to share a canning recipe with us use hashtag #theurbancanningco and find us on Instagram @theurbancanningco. To see a list of our markets and events head over to our Market's + Events page or Shop Online! Cheers!