We're turning up the heat this weekend with spicy Sunny Side Up Pear Habanero Breakfast Tacos! Sweet, spicy, salty, and creamy with egg yolk, you might find yourself eating more than one. We used our Pear Habanero jam as the base of this taco, and layered on chorizo sausage and a perfectly fried egg. Add some avocado or cook up on the hash browns on the side!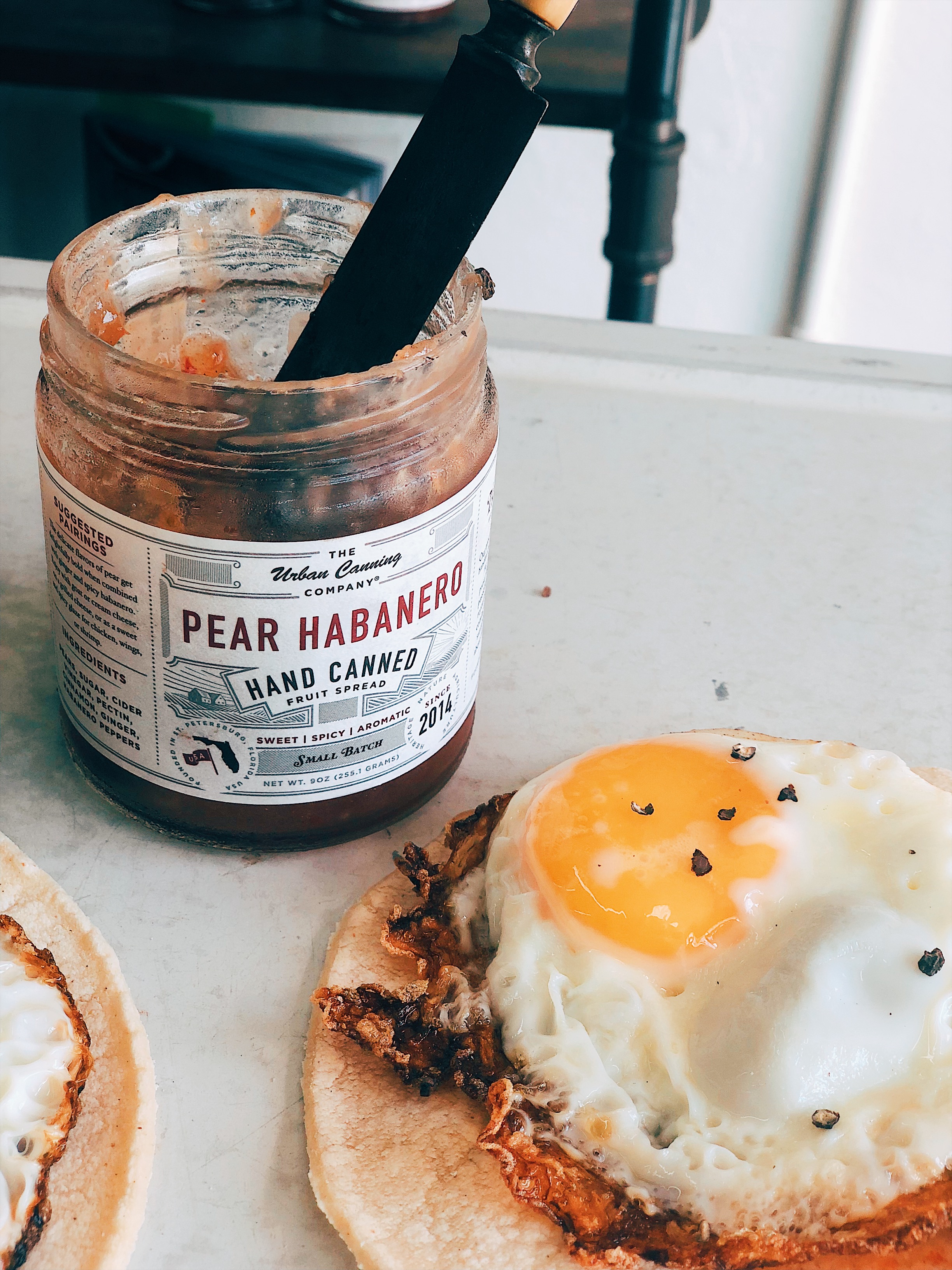 Sunny Side Up Pear Habanero Breakfast Tacos
Serves 4
Ingredients:
• Corn tortillas
• 4TB Pear Habanero jam
• 4 eggs
• package of Chorizo sausage
• cracked pepper
Bacon bits (optional)
Instructions:
1. Warm up your jam and glaze on the tortillas.
2. Slice and fry up your chorizo and place on tortillas.
3. Then fry your eggs sunny side up, and top off your breakfast taco.
4. Sprinkle some cracked pepper on top, and enjoy!
If you've had a chance to use our preserves in a dish or want to share a canning recipe with us use hashtag #theurbancanningco and find us on Instagram @theurbancanningco. To see a list of our markets and events head over to our Market's + Events page or Shop Online! Cheers!