We're officially in the dog days of summer, and it is HOT everywhere! When it comes to lunch in this summer heat, we can't imagine eating anything warm, so it's been salads, salads, salads.
This summery watermelon salad is like the grown-up version of eating watermelon all day to stay cool and hydrated. We paired fresh watermelon with feta cheese (trust us on this one), chopped up a bunch of basil + mint, and drizzled it all with a vinaigrette made from our Pear Habanero Jam.
What happened in our mouths was so delicious with the different flavors and textures. You taste the sweet, crisp watermelon, the salty tang of feta, the fresh earthiness of basil and mint, and the slight heat from the Pear Habanero vinaigrette. Our mouths are watering all over again!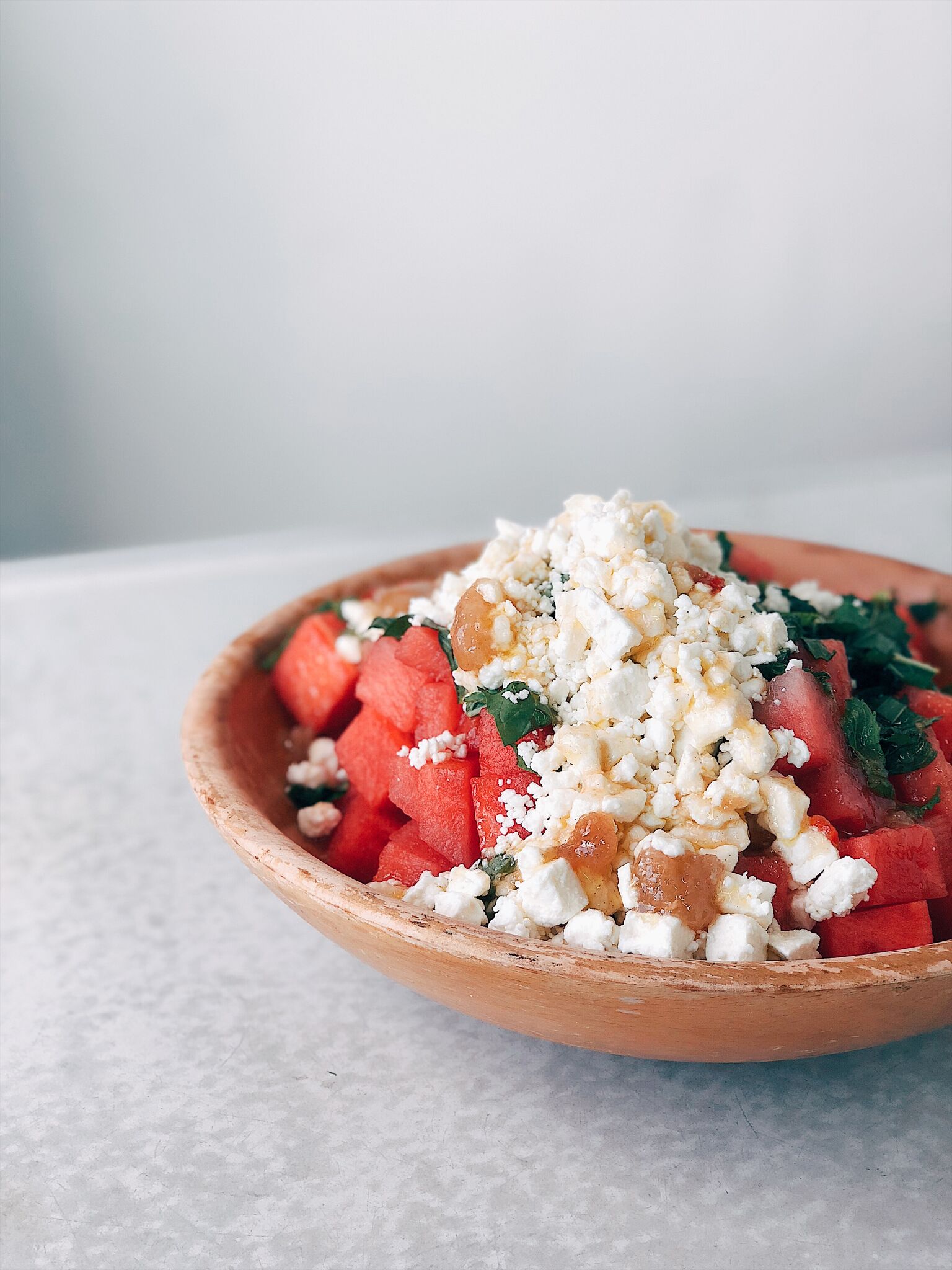 Feta + Pear Habanero Jam Watermelon Salad
Ingredients for 1 large salad
•1/4 large watermelon
•4 oz feta cheese
•bunch of mint and basil
For vinaigrette:
•1 TB Pear Habanero Jam
•1 TB apple cider vinegar
•3 TB EVOO
Instructions:
1. Cut your watermelon into bite size pieces.
2. Chop basil and mint and add to bowl with watermelon.
3.Crumble feta cheese over the salad.
4. Mix jam, vinegar, and olive oil together and drizzle over top everything.
5. Mix thoroughly and enjoy by itself, atop arugula, or alongside a sandwich! Enjoy!
What's your favorite summer recipe to help beat the heat? We wanna know!
If you've had a chance to use our preserves in a dish or want to share a canning recipe with us use hashtag #theurbancanningco and find us on Instagram @theurbancanningco. To see a list of our markets and events head over to our Market's + Events page or Shop Online! Cheers!
0 LIKES