Rain, rain, go away! These past few weeks in Florida have been kinda gray, kinda (haha) rainy and down right difficult! The first few days of rain are always nice. You dream of binge watching Netflix and sipping on hot tea. After two weeks of rain, you start longing for the time when running multiple errands didn't involve large rubber jackets and soaked feet!
To bring a little sunshine back into your life today we created this gorgeous Chive Butter Radish + Ginger Spiced Beet Toast garnished with spring flowers from Little Pond Farm! It's sure to brighten up at least your kitchen and your taste buds!
Chive Butter Radish + Ginger Spiced Beets
Instructions:
First to make the chive butter, add butter, chives, garlic and salt into a food processor and pulse until fully blended. With a spatula place the compound butter into a small storage container and chill in the fridge for at least 15 minutes to become solid again.
Toast your bread!
On the toast layer a dollop of butter, then sprinkle with ginger spiced beets, radishes and your choice of garnish. Here we garnished our's with a variety of edible flowers from Little Pond Farm.
Enjoy!
Play around with this concept! This toast could also be garnished with micro greens, you could add avocado or a soft boiled egg! Have fun!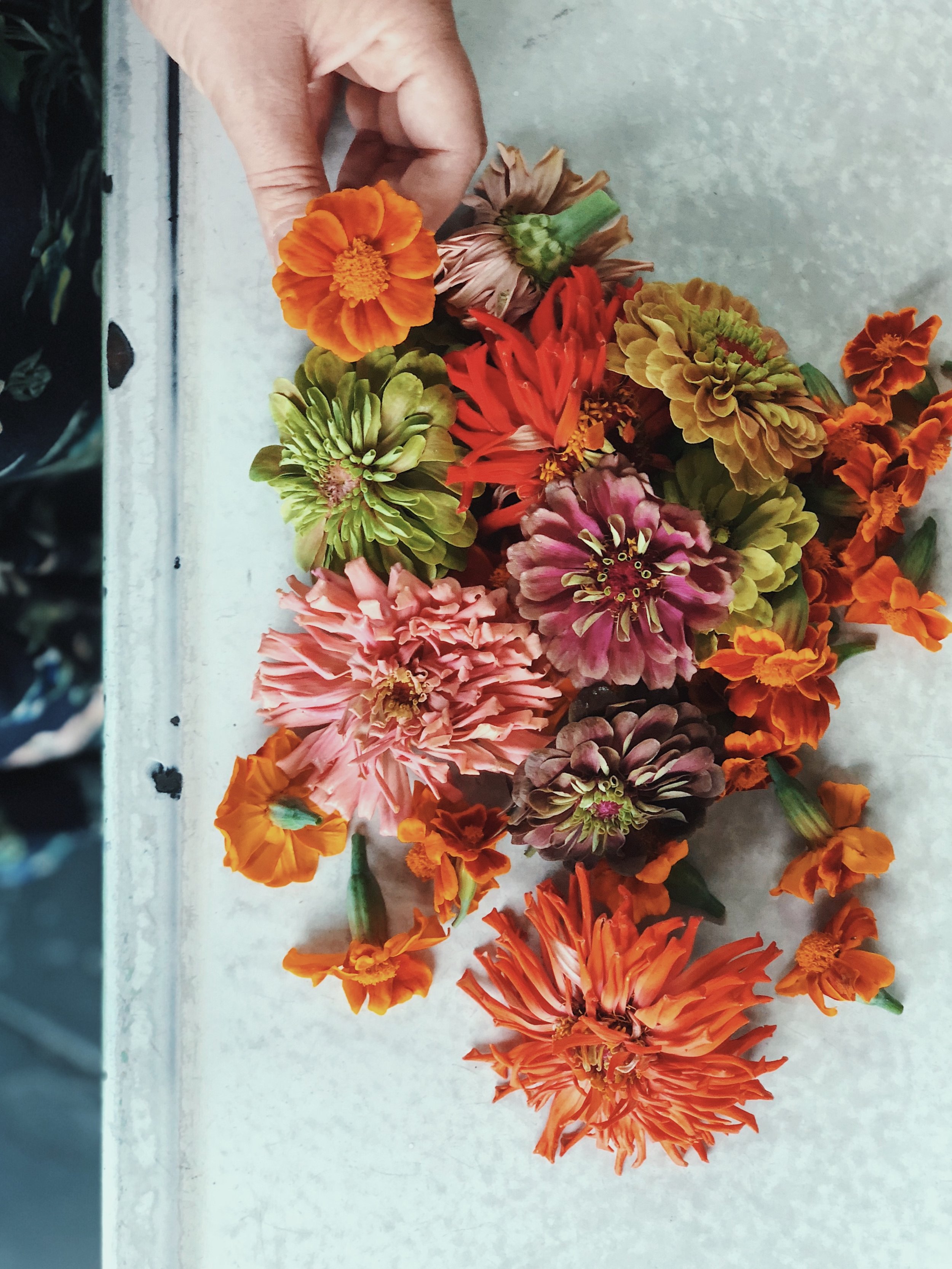 If you've had a chance to use our preserves in a dish or want to share a canning recipe with us use hashtag #theurbancanningco and find us on Instagram @theurbancanningco. To see a list of our markets and events head over to our Market's + Events page or Shop Online! Cheers!