The evenings are starting to cool down and remind us of sweet sweet fall weather. So we had to make a cocktail that would warm you up and fit the season! We combined our season jam Spiced Apple, apple cider, and bourbon to make this cozy cocktail perfect for Thanksgiving or any holiday party!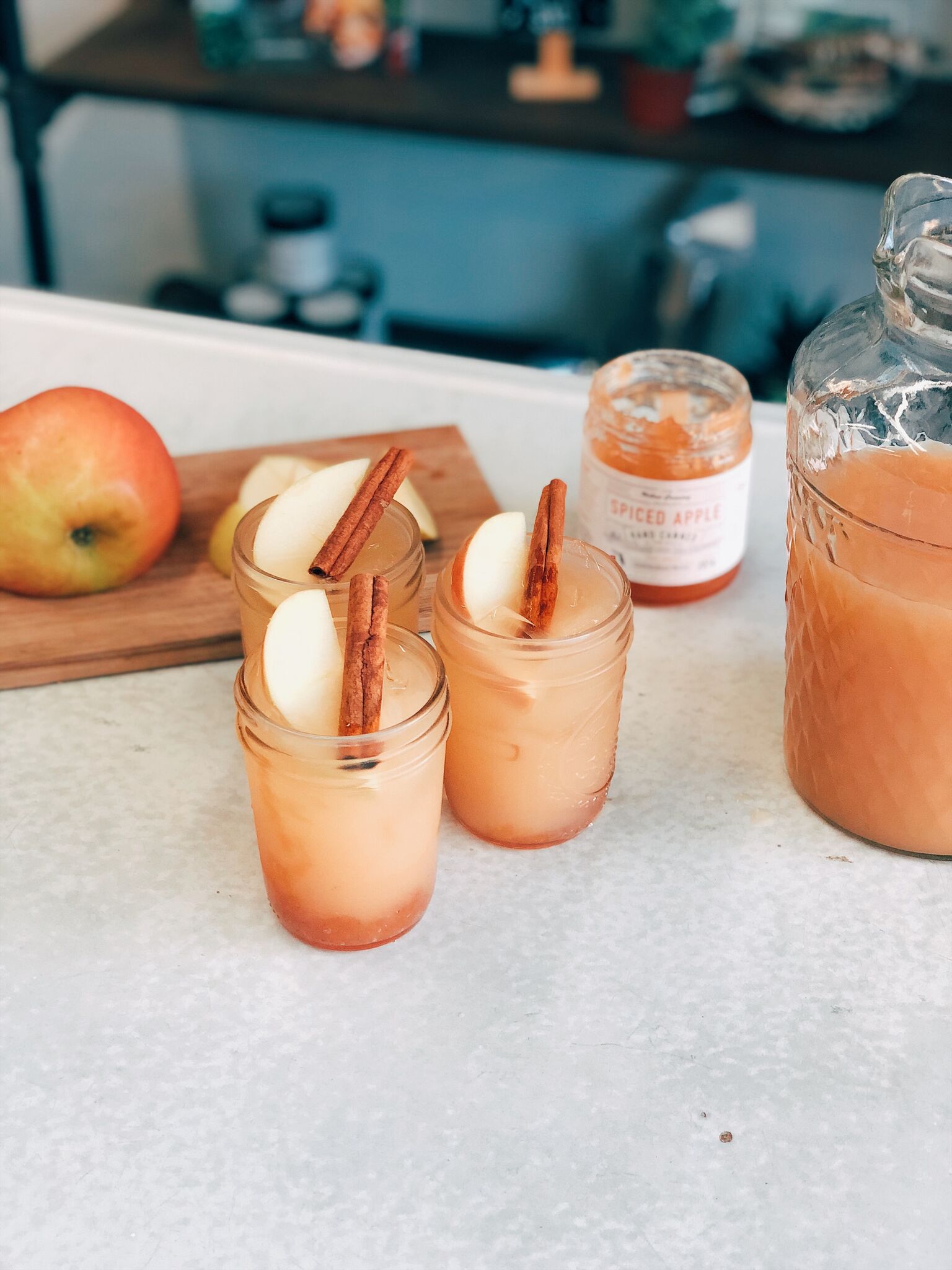 Makes one 9 oz drink
Ingredients
• 1 oz bourbon
• 2TB Spiced Apple jam
• 3oz apple cider
• 3oz sparkling water
1. Shake bourbon, Spiced Apple jam, and apple cider with ice in a mason jar with a lid.
2. Add ice to you cup, pour in cocktail, and top with sparkling water.
3. Garnish your drink with apple and a cinnamon stick. Enjoy!
If you've had a chance to use our preserves in a dish or want to share a canning recipe with us use hashtag #theurbancanningco and find us on Instagram @theurbancanningco. To see a list of our markets and events head over to our Market's + Events page or Shop Online! Cheers!